Diving the southern Maldives is a thing of dreams for many reasons but it is the channels that make it so special.
The country is made up of 26 atolls and it is the channels -manta or kandus as they are known locally – between these atolls that create ideal conditions for nutrient-rich currents which result in a thriving underwater ecosystem.
It is at the mouth of these channels that the stunning action happens. And our expert dive guides know the areas so well they can get you in the perfect spot to watch the show go on in front of you.
The beautifully clear Maldivian water also provides excellent visibility, often exceeding 30 meters (100 feet), to make watching the vibrant underwater spectacle a truly exhilarating experience.
Our itineraries Deep South and Southern Shark Adventure take in many of these fantastic channels – Fushi kandu, Villingili kandu and Gemanafushi kandu being three of the most famous dives sites – and all can produce fantastic sightings.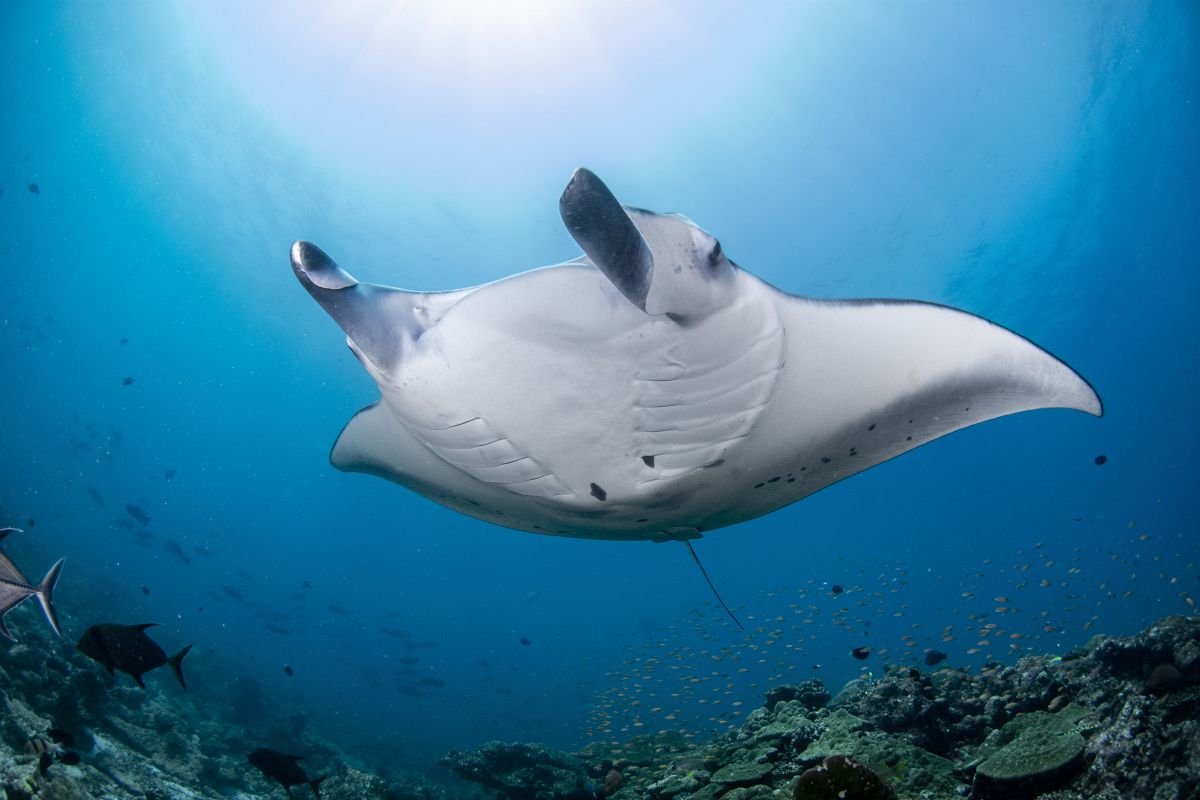 Guests joining the trips will get the chance to see grey reef, silky, spinner, thresher, bull, hammerhead and tiger sharks. Oceanic mantas (Mobula birostris), the larger relation to the more commonly spotted reef mantas (Mobula alfredi), can also be seen in the south, especially at Fuvamulah where they aggregate seasonally.
Visting this part of the world should be on every diver's bucket list given the beauty of the country, the wonderful diving experience and incredible marine life on view.
We can also help make your passage to the south a little smoother by assisting with your internal flights.
Domestic travel can be booked directly with Maldivian Aero (www.maldivian.aero or +960 3335544) or by using a travel search engine like Momondo.
However, we can also by help out by recommending local agent Transerve Maldives ([email protected]) or by booking the flights for you ourselves.
Our team are always happy to answer any questions, assist with a flight booking or get your tickets sorted for you. Just contact us on [email protected] and we will do everything we can to help.
We do, however, strongly advise leaving an extra day at each end of your liveaboard trip to provide plenty of time for connecting flights. Why rush being such a beautiful country?
However you get here the south is a diving location not to be missed – just know we're here to help if you need us.