Duration: 3 days (plus self-study)
Get your PADI – The Open Water course is a fantastic way to achieve the number one internationally recognised scuba diving qualification, qualifying you to dive independently with a dive buddy to 18 metres and change the way you view your future holidays.
The path to becoming a PADI Open Water Diver consists of three steps:
Academic self-study at home, on the road or in the comfort of your hotel – approx. 8 hours.
Pool/shallow water skill development.
Four Open Water Certification Dives in the warm, clear Red Sea.
In just three days of your holiday, you will complete with your Emperor Divers' instructor:
Five confined water training sessions to learn basic scuba skills.
Water skills including a 10-minute float and a 200m swim.
Four open water training dives to review the skills you have learnt and to explore the Red Sea!
Course Start Days
Sharm El Sheikh: Daily
Port Ghalib: Mon, Wed, Fri
Use the search box below to select your destination and preferred date.
PLEASE NOTE: If the start days don't suit your travel dates then please email us at [email protected] and we may be able to add an extra start day. Alternatively, please chat to us using the Live Help at the bottom of your screen.
Minimum age: 10.
Able to swim 200 metres and float unassisted for 10 minutes.
Able to answer 'NO' to all statements on page 1 of this declaration or have page 2 signed off by a physician.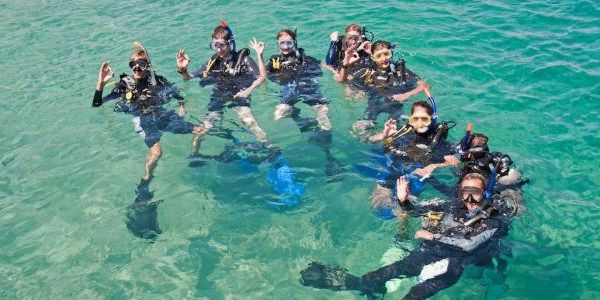 Learning has never been so easy with PADI's interactive digital learning materials; with this course you will receive PADI's eLearning digital materials (web based and iOS/Android ready) to self-study on your tablet or mobile device, laptop or personal computer.
You will need to complete all the theory before you arrive to the diving centre. To include the PADI digital materials on your booking, please add them in step 2 of the online booking process or chat to us for more information.
Please note: WiFi and data connections in (and traveling to) Egypt may not be available or comparable to your home country. We fully recommend downloading and completing the eLearning study components well before travel to avoid delaying the start of your course and potential extra costs.