When the 2022 calendar comes down and gets superseded by its 2023 replacement, the Maldives' deep south will be a bountiful delight for divers seeking dramatic sightings.
Emperor Maldives general manager Bernie McAteer explains just why this area is good in the early months of the year and what joys the waters hold for its divers.
When all the festivities are completed, the turning of the year sees a more settled period here in the Maldives.
Iruvai, the north-east monsoon, is in full swing and with it come the calmer seas and even more sunshine.
The current flows from east to west through the atolls which ensures fantastic visibility for divers and encourages sharks to gather on the eastern side while mantas flock to the west awaiting plankton.
That is why, with the dry season upon us and diving conditions at their peak, we begin our southern trips. Emperor Explorer, Emperor Leo, Emperor Serenity and Emperor Voyager will all be heading south in the coming months visiting atolls including Laamu, Huvadhu, Fuvamulah and Addu. Guests will even cross the equator on the deep south trips!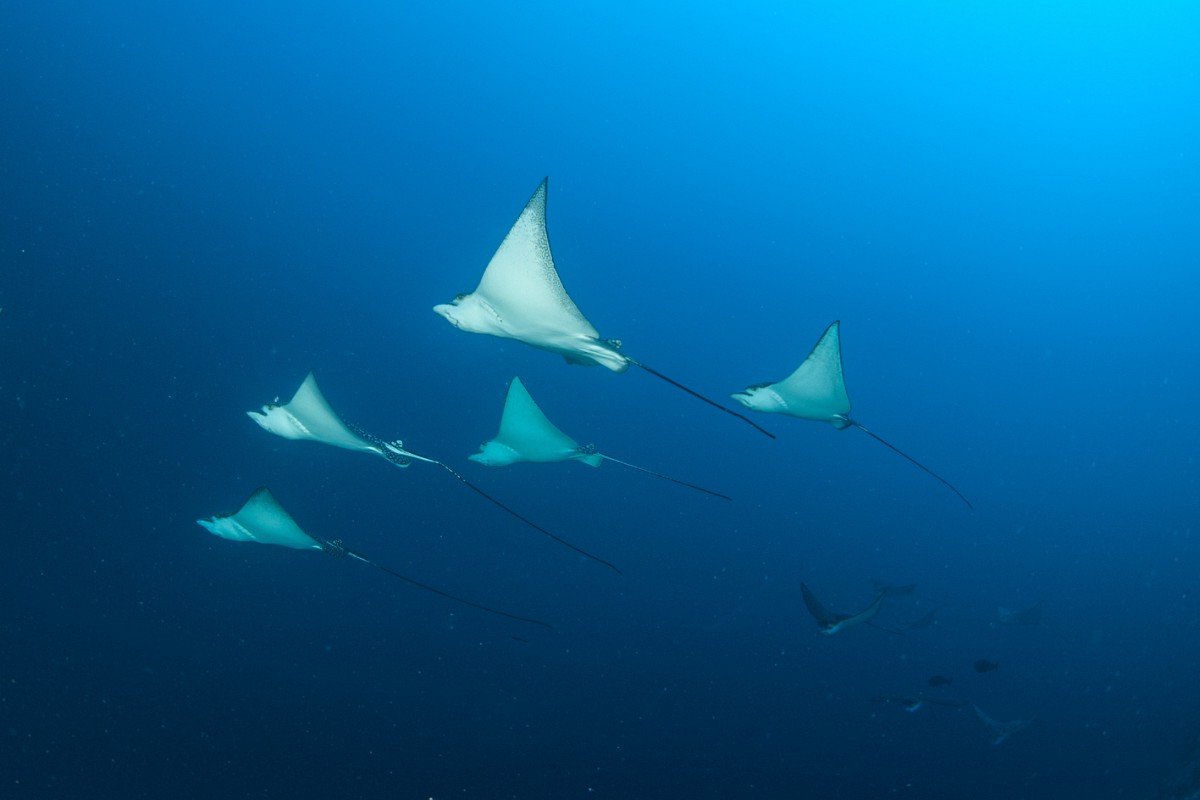 Channel dives are the name of the game and the southern atolls are blessed with an abundance of healthy channels that are very productive for large pelagics.
Kandu means channel in Dhivehi – the Maldivian native tongue – and Fushi kandu, Villingili kandu and Gemanafushi kandu are three of the most famous dives sites in the south and can all produce fantastic sightings.
Guests joining the trips will get the chance to see grey reef, silky, spinner, thresher, bull, hammerhead and tiger sharks. Oceanic mantas (Mobula birostris), the larger relation to the more commonly spotted reef mantas (Mobula alfredi), can also be seen in the south, especially at Fuvamulah where they aggregate seasonally.
It all combines to make trips like our Deep South & Southern Sharks truly spectacular. With the near perfect conditions and stunning diving, the southern trips are the perfect way to begin the new year!