September is a special month in the history of Emperor Divers as our brand-new, bespoke liveaboard Emperor Harmoni officially joins the fleet.
It has been a long time coming but we finally welcomed the first guests on to Harmoni this week as she embarked on her maiden trip.
Her opening itinerary goes from Bali, taking in the wonderful scenery of Moyo Island, Sumbawa and Sangean Volcano before finally reaching Komodo National Park.
World events have contributed to her officially taking to the water a couple of years later than we had hoped. However, we could not be more pleased with the stunning vessel we can now say is part of the Emperor team.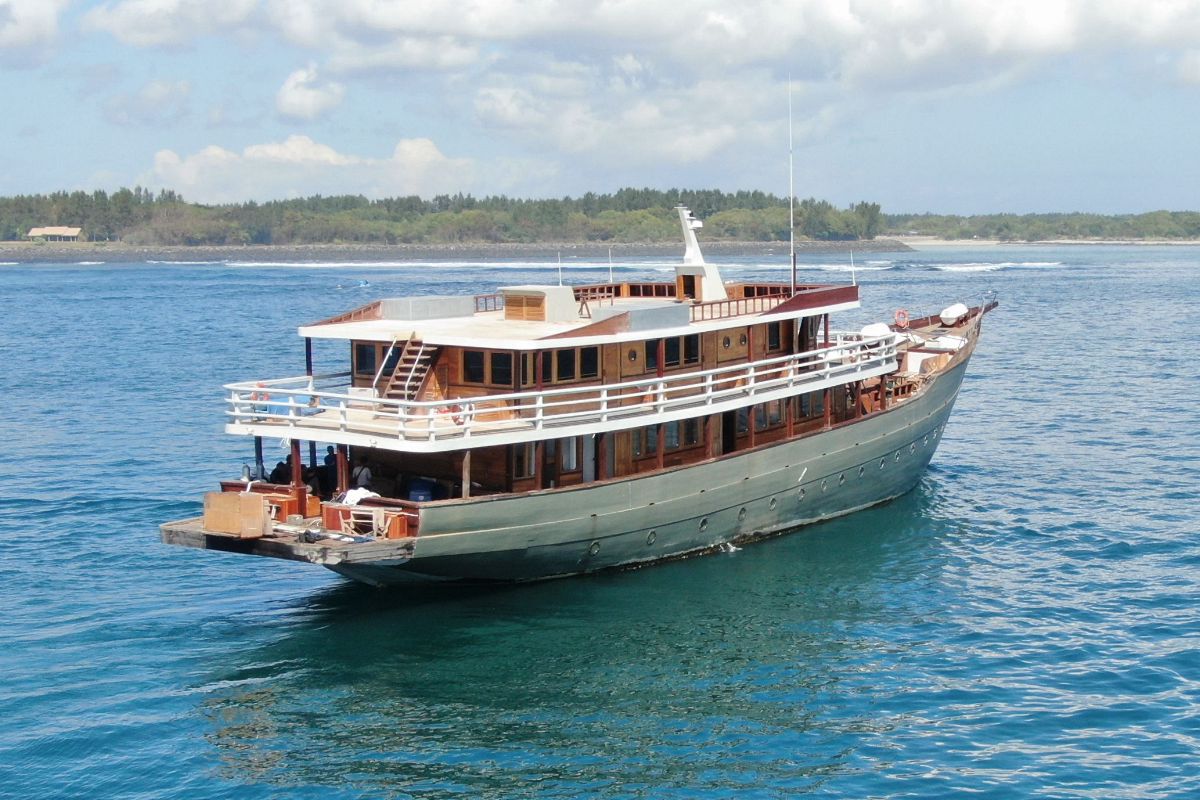 With space for 24 guests in 12 well-appointed, ensuite cabins with air-con; Harmoni has been designed and built with Indonesia's unique conditions in mind while also providing supreme comfort and ultimate relaxation while on board. She really does offer the perfect way to explore the beautiful waters of Indonesia.
And there is still the chance for you to sample the delights of this wonderful liveaboard at a hugely reduced price. We're offering 25% off the normal cost of a Harmoni trip on all bookings for 2022 and 2023.
However, those bookings must be confirmed by October 1st, 2022 so there is little time to waste.