Our Maldives fleet are now all back in operation after going through their annual makeover.
They have all been through their drydock period during which thorough inspections, maintenance work, updates, checks and decorating can all be done to ensure the liveaboards are in the finest condition for the year ahead.
Just returning to service after receiving their freshen-up in the Maldives are Emperors Explorer, Serenity, Voyager, Leo and Virgo.
In the Maldives we use two forms of drydock. For smaller vessels, such as Emperor Virgo and Emperor Voyager, we will get them out of the water using a form of sling. This allows the crew to lift the boat up and then manoeuvre her into a suitable position for maintenance to be carried out.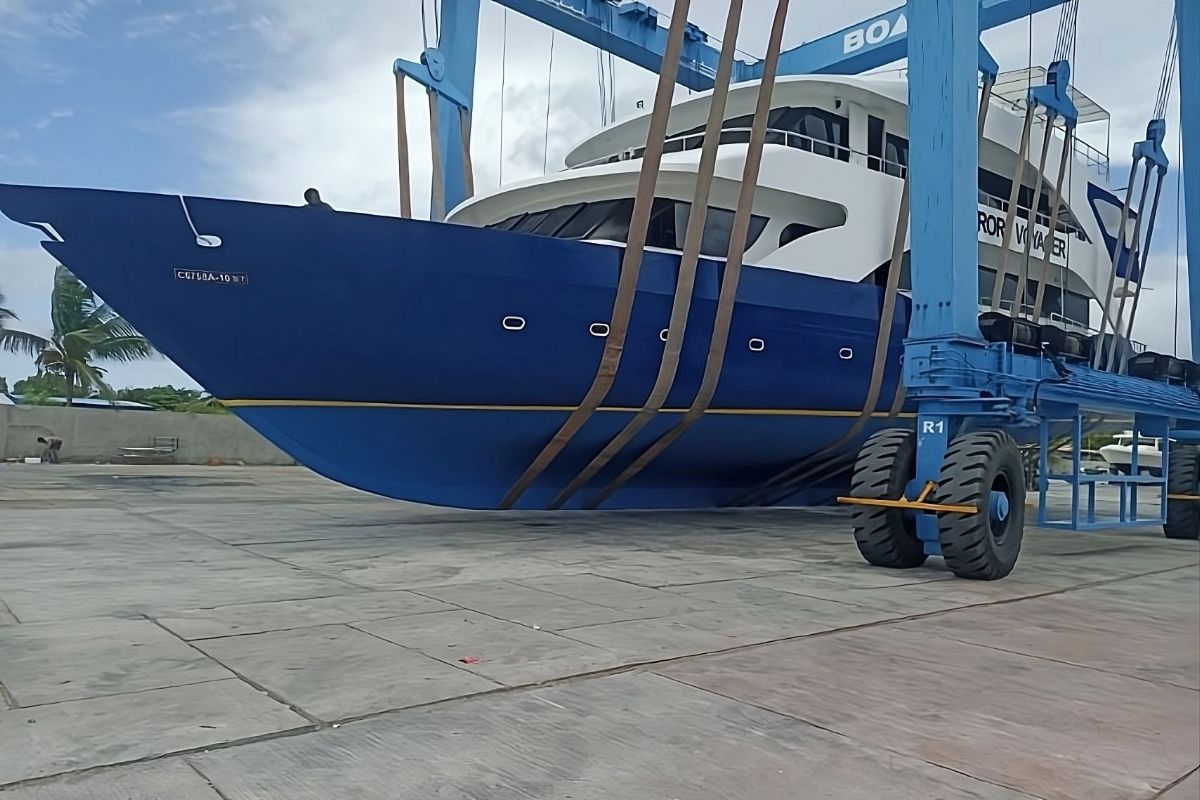 For larger boats like Emperor Explorer and Serenity – whose size and weight mean it isn't practical for them to be lifted – a railed ramp is used to pull them on to land and up into the work area.
From there we can do all the work needed to prepare our liveaboards up for the new season ahead. And the fact we take two months to do it – meaning around one-sixth of the year is spent out of action – shows how seriously we take the process.
And do you want a top tip for booking your Maldives holiday?
Why not go for the early-season period? Not only are there fewer people around and the prices are lower, but you are also likely to get a liveaboard in absolutely tip-top condition.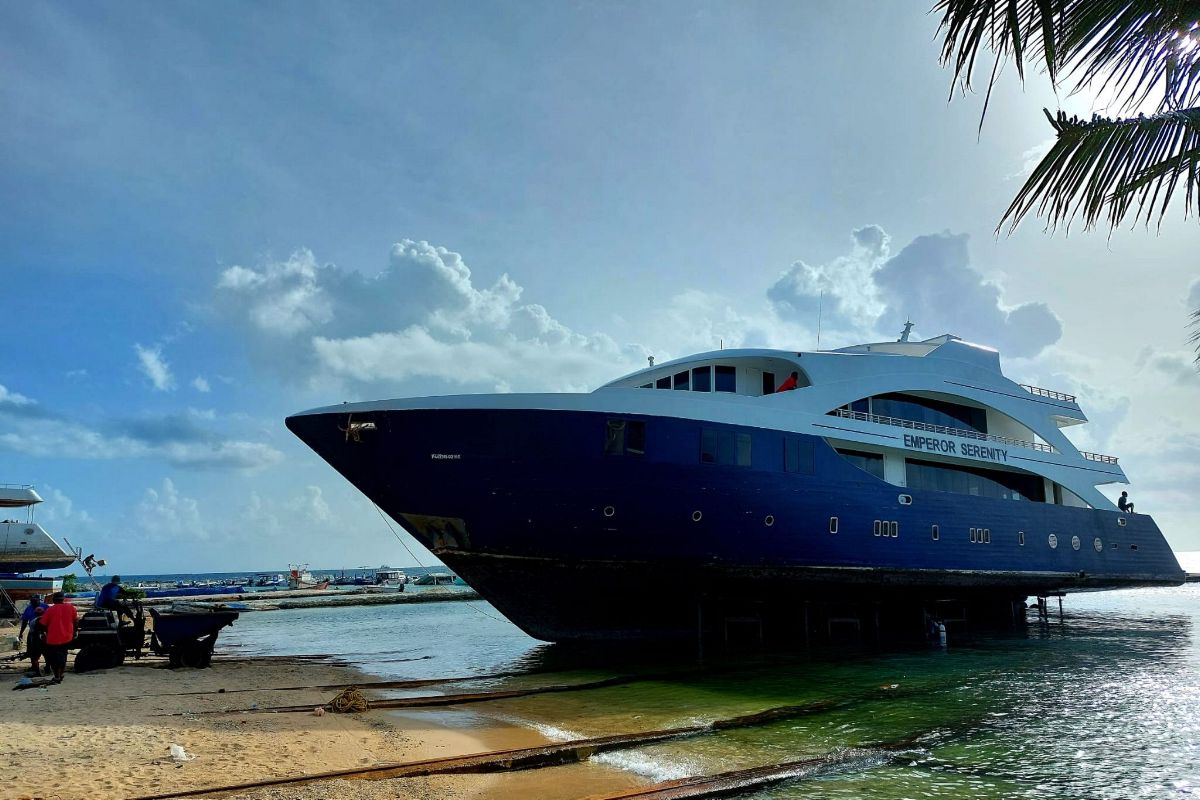 The reason for this is, we take our boats out of the water on an annual basis – sometimes for a much as two months at a time – and this will be done in the low season.
We then get the boats back in the water in time for the new season – meaning those guests first on board will see them looking as good as new.
Obviously, our boats are looked after to the highest standard all year around. But, for that good-as-new fresh feel, get in early!