A brand-new attraction off the coast of Hurghada, Egypt has been given an official event to celebrate its creation – and Emperor Divers are very pleased to have played our part in its development.
The Underwater Military Museum is a pioneering idea to attract tourists to alternative sites in the Red Sea and help relieve the pressure being placed on natural reef sites which have seen an increase in visitors over recent years.
The project has been carried out by HEPCA (Hurghada Environmental Protection & Conservation Association), a non-governmental organisation of which Emperor Divers are a founder member and for whom our Red Sea general manager Luke Atkinson is a board member.
It is an innovative piece of work that has seen 15 pieces of military equipment dropped across three different locations, providing a new underwater experience while also promoting sustainable tourism.
Exploring 'sunken antiquities', as HEPCA describes them, is a hugely popular pastime with divers worldwide so this will instantly provide an exciting new tourist attraction for the Hurghada area.
However, within a few years the sites will also turn into natural coral reefs which will increase the stock of fish and provide valuable assistance to sustaining marine life in the Red Sea.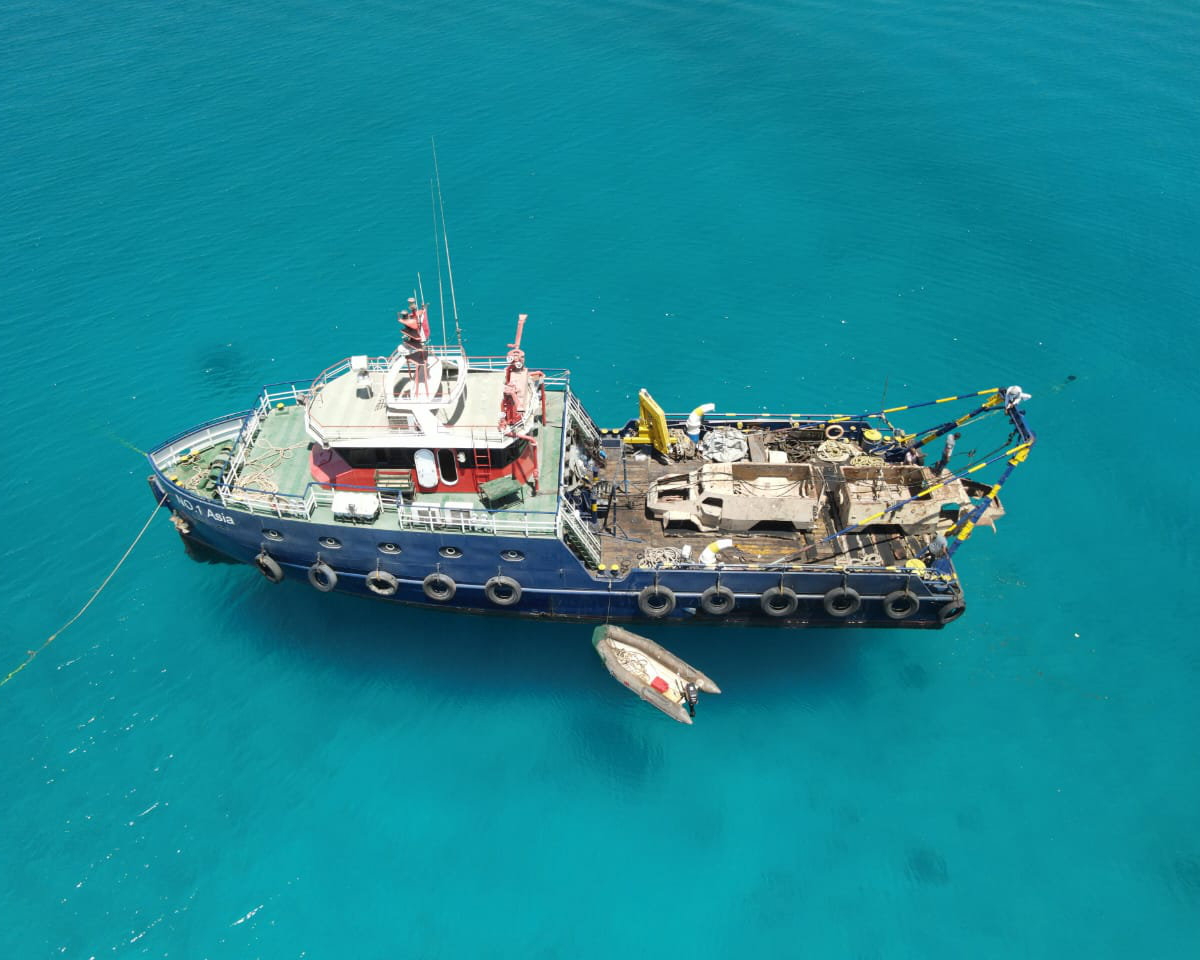 General manager Luke, who was on site to witness the sinking of some pieces, said: "As a company we are passionate about doing what we can to help to protect and enhance the marine life we love to explore – hence our longstanding involvement with organisations like HEPCA.
"It was becoming clear something had to be done to increase the areas available to divers in this area and limit the impact such numbers could have on the existing sites everyone visits.
"With coral reefs around the world suffering because of climate change, and the Egyptian reefs being classified as one of the last coral refuges in the world, the chance to create new ones while also conserving the existing ones was too good to miss.
"I think these sites will be visited by our safari boats in the north, they will make excellent check dives or last dives of the trip due to their depth and proximity to the shore.
"I hope divers who come regularly get a chance to watch them develop into wonderful artificial reefs. You don't often get win-wins but this certainly one of them, and hopefully in the future there'll be even more in other areas of the Red Sea, like Marsa Alam."