Emperor Divers is delighted to have established a new working relationship with Seven7Seas.
The cooperation will see Emperor help to promote the Seven7Seas brand and assist in the running of this hugely-popular, Egypt-based boat.
A five-time winner of the 'Best Liveaboard in the Red Sea', Seven7Seas is 41 metres long and has 12 spacious cabins each with en-suite and separate shower room.
The boat's 5-star service brings great food and facilities and is perfect for exploring the waters with its large dive deck which has spacious zodiac tenders with ladders.
One of the most popular aspects of Seven7Seas is the view from the barbecue lounge – where freshly-grilled food is produced – but it also has a large dining room, welcoming bar and beautiful sundeck.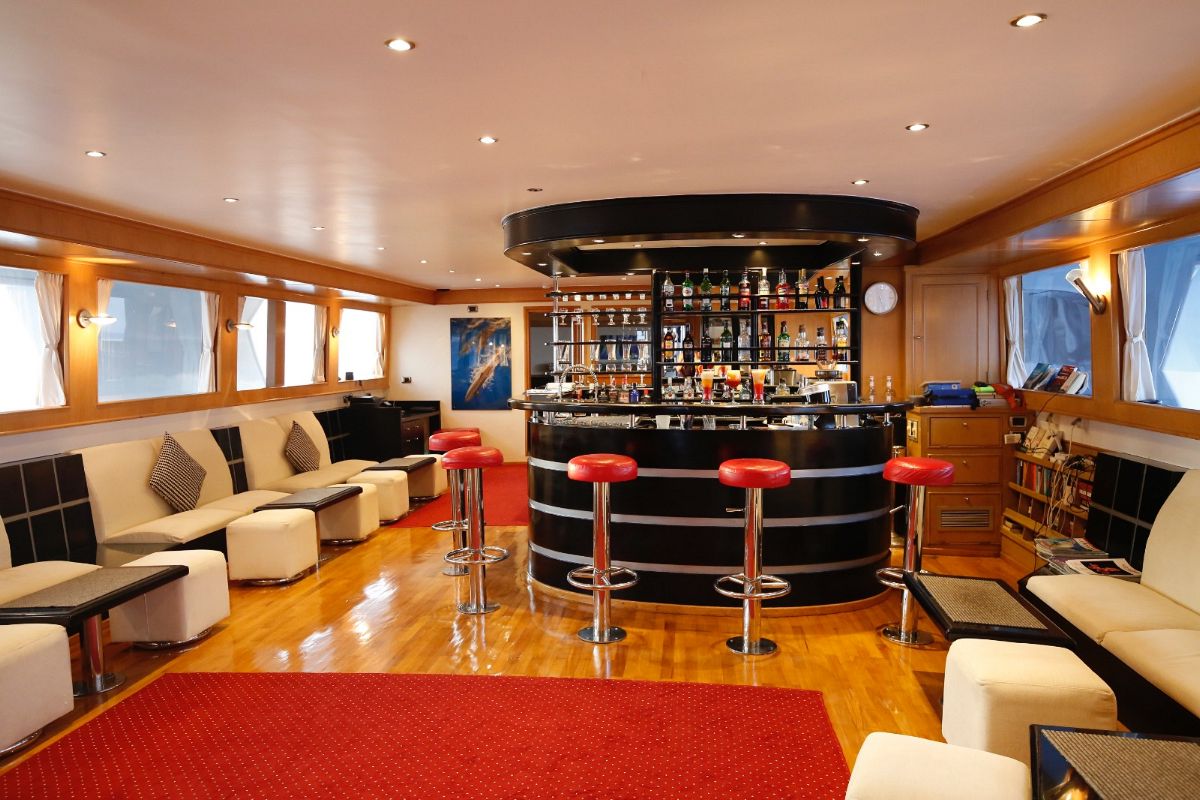 Emperor Divers CEO Alex Bryant said: "We are so happy to have been able to create this cooperation with Seven7Seas.
"She is a beautiful boat and a real favourite with divers in the Red Sea.
"With the reputation and quality Seven7Seas has, coupled with the knowledge and experience possessed by Emperor Divers, we believe by working together we can continue to create special trips for the many divers who already love visiting her and, also, for those yet to find out what a superb liveaboard she is.
"We are really looking forward to developing this relationship and seeing Seven7Seas go from strength to strength."
More information can be found on the Seven7Seas page in our liveaboard section. Anyone looking to book a trip should email our friendly and helpful team on [email protected] where they will also be happy to answer any questions you may have.
A list of the trips currently on offer can be found further down on this page. Please click here.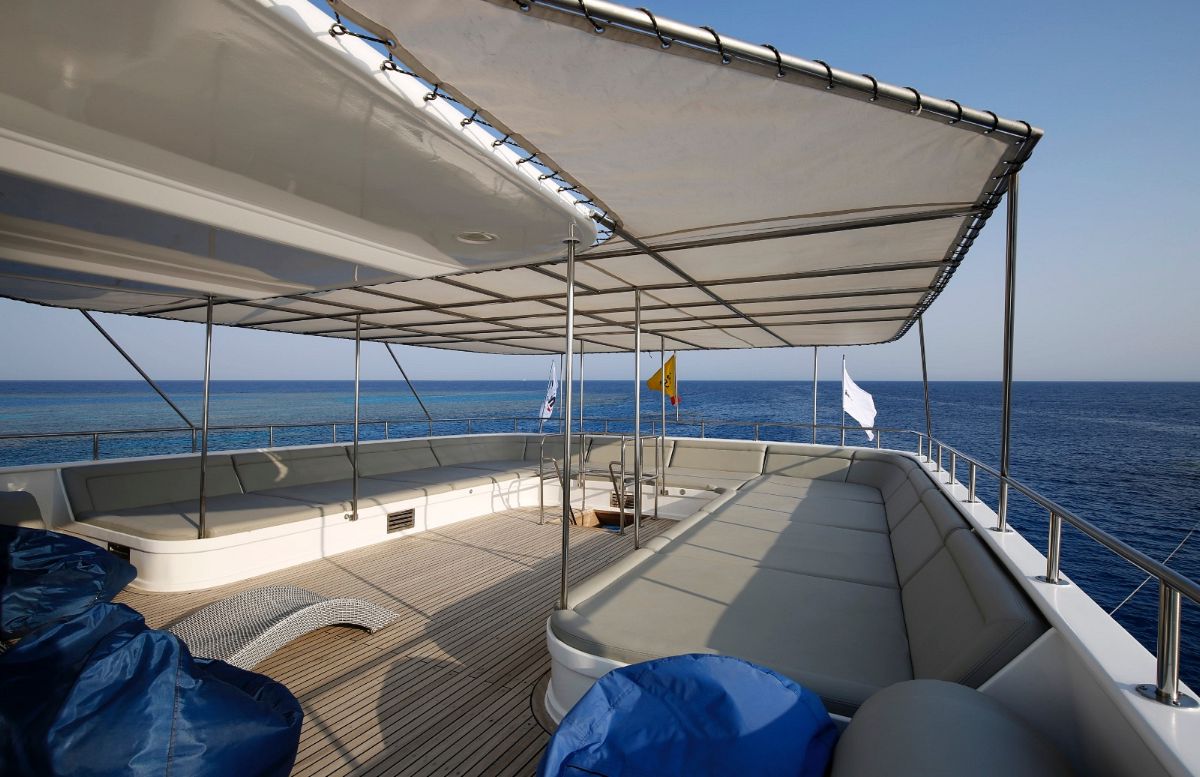 ---
The Seven7Seas in brief
BOAT FACILITIES
Main deck: Elegant, air-conditioned dining room and well-stocked bar. Dive deck and dive platform.
Upper deck: Sundeck and outdoor lounging area with sofas, tables, bean bags and sound system. Barbecue lounge and shaded area to relax.
Technology: Computer in the bar for downloading pictures. Complimentary WiFi.
DIVING FACILITIES
3 dive guides
Dive deck: Spacious dive deck and dive platform. 2 x Bauer compressors.
Diving tender: 2 x Zodiac 75 HP
Dive equipment rental: Full range on offer; must be arranged before arrival in resort. All divers are required to use a dive computer and SMB for every dive and a torch each for night dives.
Dive tanks: Equipped with 12 litre Aluminium tanks as standard and 15 litre aluminium on request. Limited supply of 15l steel tanks also available, on request. FREE Nitrox; up to 32%.
PADI courses available: Skills Review, Advanced Open Water, Adventure Dives and Specialties
Technical, re-breather and side mount diving; on request
Medical: Oxygen, comprehensive First Aid and AED available
Camera facilities: Charging stations, air gun, rinse tanks and camera table
---
Scheduled trips with available spaces
Should any of these itineraries take your fancy then get in touch with our friendly and helpful team on [email protected].