It is not everyone who emerges from winter looking better than ever but we think Emperor Echo is the exception.
The last few months have seen her getting a new look thanks to the excellent fleet maintenance team who have done a remarkable job.
The extensive re-fit has provided a fantastic fresh feel with even the smallest details taken into consideration. And the pictures don't lie as you can see for yourself how beautiful she is.
So, now Emperor Echo is ready to go again, why not be one of the first to find out in person how great she looks?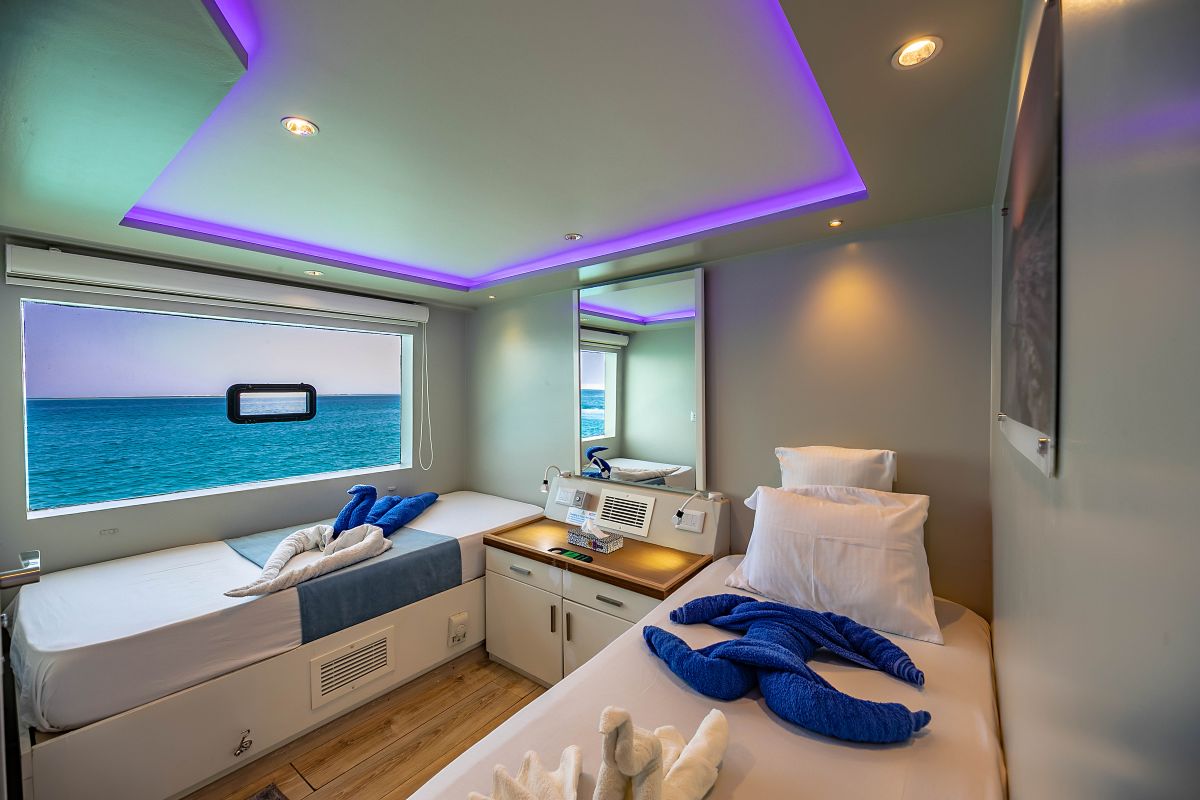 Spaces are already limited right through the summer and autumn months as her popularity remains high so time is of the essence if you want to secure your place on board this year.
And, as with all Emperor liveabords, our costs are fixed with everything included.
That includes all marine park and port fees, all fuel surcharges and all local taxes (excluding service charge). We also offer free nitrox and you even get complimentary wine with your dinner!
» Click here for more information and photos