We've made a change to our day diving approach in Sharm el Sheik – and we want you to trust us on this one.
Our experienced staff members told us the quality of dives they could offer on our boats could be better if we didn't have first-day divers on board.
We sent the question out to you, our divers, and got more than 1,000 responses. Most of you agreed and thought we could manage the quality of boat diving better for everyone if we didn't do weight checks on board.
It now means anyone booking a day-diving package with us will have to do at least their first dive at our house reef in Na'ama Bay before they venture out on the boats.
On the first day, check-ins take a bit of time and divers always need to at least re-check their weighting, even after only a few months off. To do this on a boat means almost every first dive of the day was on a mooring, certainly not as a drift!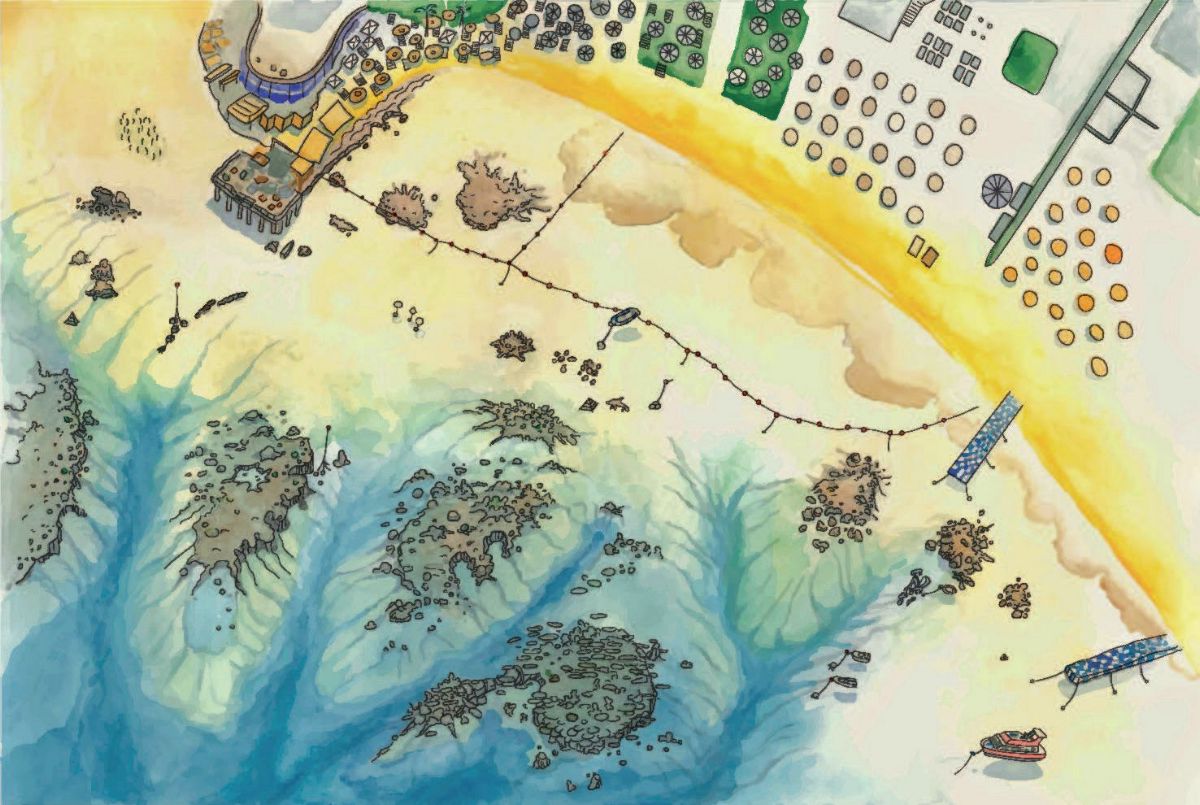 We know very few divers need a skills check. This isn't the point and we certainly won't be asking the vast majority to perform any skills. We have implemented this change to give every single one of our guests the best possible diving experience while they are with us. We cannot emphasise enough, this makes your whole dive trip better.
To give an example of what this has meant for the boat diving, last year most of our first-day dives were made at a mooring such as Gordon Reef or Ras Bob for Tiran or Marsa Barika and Marsa Ghozlani in Ras Mohamed, making sure first-day divers have a smooth start to their holiday.
Now, we can start at any dive site. It could be at Ras Za'atar or Shark Observatory, at Thomas Reef or even on the Jackson Reef. More options – better dives.
We are now able to make three dives at Tiran or in the National Park whereas, traditionally for a three-dive day, we'd have to make the final one in a coastal site due to leaving late and the extra time the check dives take up on board.
The average diver on holiday in Sharm spends five days diving. Having spoken to both guests and staff, we felt there have been times in the past where more experienced divers were increasingly unable to make the most of their time on the boats. By making this alteration to our approach everyone will get the chance to dive the very best sites for the majority of their holiday with us. Even if shore diving is not usually your favourite way to dive, we promise the remaining days onboard will be all the better for it.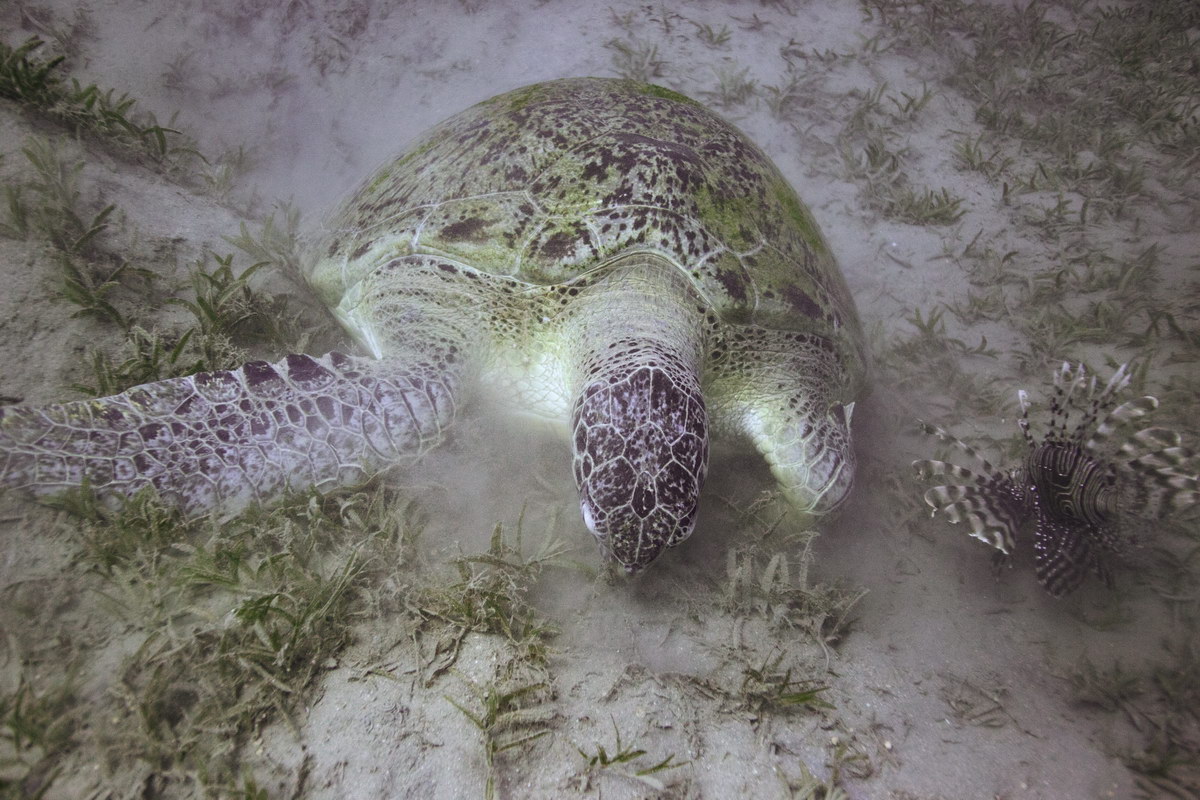 And anyway, we know you'll love Na'ama Bay! The house reef is absolutely beautiful and not just a shallow training site as there are glorious coral gardens and deeper areas teeming with life. On it we can ensure everyone's first day is enjoyable. It's not a kindergarten and experienced divers can still make wonderful dives there.
Emperor Divers operations manager Ali Gaber: "As a guide diving with you for the first time, we must choose a site at which you can check your weights and have an easy start. This is a law we have to follow. With the current flight situation, we have divers starting every day. It means our choice of site will always be limited for the first dive and we don't want you to miss out on any of your dives.
"Also, this change means you will not have to rush your check-in on your first day nor will you have to wait for new divers to complete their check-in on any other days.
"On the boat we will have twice the dive site options, allowing us to provide you with the best dives possible."
Experienced Emperor guide Elise Watling added: "With flights arriving every day, using Na'ama Bay for the first dive ensures no new divers will be on the boat requiring more sheltered sites to conduct their initial check dive and we can take you on the best dives every single day.
"Our house reef covers the southern part of Na'ama Bay.  It comprises a gentle, sandy slope entrance leading to a sandy canyon with table corals at its exit.  We have a beautiful glass fish pinnacle covered in small reef life in the shallows together with our garden eels, great for photography.
"We are often graced with the beautiful Eagle rays in this area who love to come and glide over the area to feed as well as the resident green sea turtles on the sea grass areas. There is also a huge reef covered with pristine table corals that is truly breathtaking."
Our recent guests can also give testimony to the difference it made to their experience.
David Bridge dived with us in April and said: "I wasn't really happy at first when Emperor told me I'd be doing my first day on the housereef.
"I'd never done this before and I thought it was for beginners. Ali had a chat with me and explained the reasoning behind it, I was still a bit sceptical but I've known him a long time and so went along with it. What can I say? It made perfect sense in the end.
"The house reef was a fine dive, not my favourite of the week but I'd definitely do it again, but the real difference was on the boats. There was no hanging around, we were always first in the water, and doing three dives in Tiran was just the icing on the cake."
Emperor have made this change based on our fundamental principles of safety and high-quality service. This will make the whole experience better than ever and allow everyone to get the most out of their diving with us. If you're still in doubt, try it once and see the difference yourself.
Trust us – it's worth it!